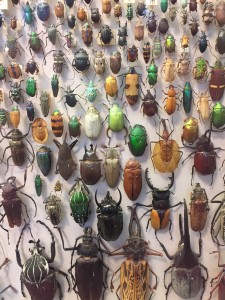 The State Museum of Natural History in Karlsruhe in the Baden-Württemberg region in Germany and presents various collections including native and exotic wildlife from around the world.
They have been seeking a contractor for the provision of drywall and thermal insulation. The successful contractor is KADE. UG. Stuckateurbetrieb, and the contract value is €171,117.30 (approx. £149,422).
To see the original tender, please go to this link.
Contact:
Land Baden-Württemberg, vertreten durch den Landesbetrieb Vermögen und Bau Baden-Württemberg, Amt Karlsruhe
Engesserstraße 1
Karlsruhe
76131
Germany
Telephone: +49 721926-5704
E-mail: poststelle.amtka@vbv.bwl.de
Fax: +49 721926-5777
NUTS code: DE12
Internet address(es):
Main address: www.vba-karlsruhe.de
Successful contractor:
KADE. UG. Stuckateurbetrieb
Asbachstraße, 8
Ottersweier
77833
Germany
Telephone: +49 1709075784
E-mail: kraft72@web.de
NUTS code: DE12
The contractor is an SME: no