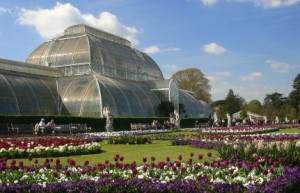 The Royal Botanic Gardens at Kew, is a world leader in plant science and conservation as well as being a major tourist attraction. They were seeking to appoint two artists to design, create, install and manage a bespoke sound installation for the Summer of Sound event. The successful contractor is Plunge Creations Limited, and the total contract value is £10,000.
To see the original tender, please go to this link.
To see the award notice, please go to this link.
Contact:
Royal Botanic Gardens
Kew
TW9 3AE
England
For the attention of: Sarah Jandu
Email: procurement@kew.org
Successful contractor:
Plunge Creations Ltd
Unit 3, Bestwood Works, Drove Road
Portslade
East Sussex
BN41 2PA
UK