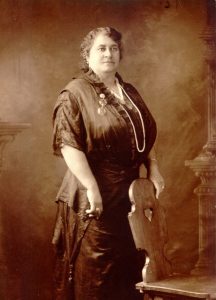 Two major National Park Service properties in the US state of Virginia commemorate two very different events and people. The first manages the American Civil War battlefields around the city of Richmond. The second, commemorates the life of Maggie Walker (pictured), the nation's first African-American woman to charter a bank and fight for economic rights for women and African-Americans. The National Park Service were seeking contractors to help them develop long-range interpretive plans for both sites. The successful contractor is Goolrick Interpretive Group. The estimated contract value is $46,796.
AWARD: NATIONAL PARK SERVICE: LONG RANGE INTERPRETIVE PLAN Richmond National Battlefield Park and Maggie L. Walker National Historic Site. Notice ID: 140P1120Q0034.
To see the original notice, go to the following link.
To see the full award, go to the following link.
Award Details
Goolrick Interpretive Group
2376 Melinda Dr NE
Atlanta, GA 30345
USA
 +1 404 633 2646
Contact:
Sheila Spring
National Park Service
67 Mather Place
IDC Building
Harper's Ferry, West Virginia 25425
USA
Sheila_Spring@nps.gov
Image: Studio Portrait of Maggie L. Walker / National Park Service