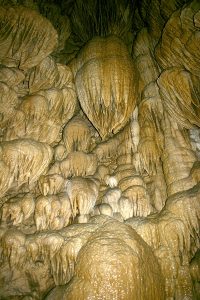 Oregon Caves National Monument and Preserve is a protected area in the northern Siskiyou Mountains of southwestern Oregon in the United States. The National Park Service, who cares for the site, were seeking contractors to construct and install a Park entrance sign. The successful contractor is TLC Construction of Canby, Oregon. The estimated contract value is $24,486.
AWARD: NATIONAL PARK SERVICE: CONSTRUCT AND INSTALL PARK ENTRANCE SIGN, OREGON CAVES NATIONAL MONUMENT & PRESERVE, JOSEPHINE COUNTY, OREGON. Notice ID:140P8420Q0100. Related Notice: 140P8420Q0100. Contract Opportunity Type: Award Notice (Original).
To see the original notice, please go to the following link.
To see the full award, please go to the following link.
Award Details:
TLC Construction
849 N IVY ST
Canby, OR 97013
USA
+1 503 984 4700
Contact:
NPS, PWR - PORE MABO
Point Reyes National Seashore
1 Bear Valley Road
Point Reyes Station CA 94956-9703
USA
For the attention of: Alanna Gardner
Alanna_Gardner@nps.gov