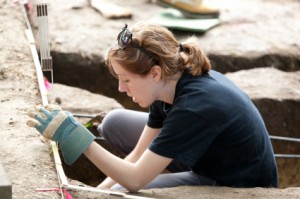 The Office of Public works in the Irish Republic has responsibility for the day-to-day running of all National Monuments and National Historic Properties. They have been seeking a contractor for the provision of archaeologist services for flood relief schemes and arterial drainage maintenance works. The successful contractor is Archaeological Management Solutions, and the total contract value is €1.2 million (approx. £1,027,886).
To see the original tender, please go to this link.
To see the award notice, please go to this link.
Contact:
Office of Public Works (OPW)
Jonathan Swift Street
Co. Meath, C15 NX36
Trim
Ireland
For the attention of: Helena Fagan
Successful contractor:
Archaeological Management Solutions
9784881Q
Fahy's Road, Kilrush
Kilrush
IE Éire / Ireland
Clare
Ireland
E-mail: info@ams-consultancy.com
Telephone: +353 658103001
Fax: +353 0870000000
Internet address: http://www.ams-consultancy.com
The contractor is an SME: yes