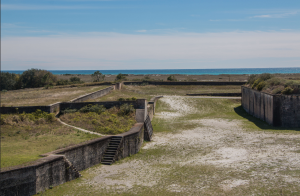 The National Park Service is an agency of the United States federal government that manages all national parks, many national monuments, and other conservation and historical properties. The National Park Service was seeking a contractor to undertake Interior Repairs at Fort Pickens, a pentagonal historic United States military fort on Santa Rosa Island in Florida, which has sustained storm damage. The successful contractor is Dominguez Design-Build Inc. The estimated contract value is $256,721.
AWARD: NATIONAL PARK SERVICE: FORT PICKENS BLDG INTERIOR REPAIRS. Notice ID: 140P5221Q0024. Related Notice: 140P5221Q0024. Contract Opportunity Type: Award Notice (Original).
To see the original notice, please go to the following link.
To see the full award, please go to the following link.
Award Details:
Dominguez Design- Build Inc.
4340 Devereux Drive
Pensacola, FL 32504
USA
+1 850 776 9618
Contact:
NPS
Region 1, 2 and 4 – Contracting Office West-PSW
2680 Natchez Trace Parkway
Tupelo MS 38804
USA
For the attention of: Andre Ward
Andre_Ward@nps.gov
+1 850 934 2614
Image: Fort Pickens / National Park Service