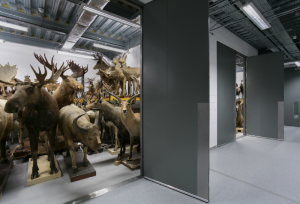 Museums Galleries Scotland is the National Development Body for the Scottish museums sector that supports more than 400 museums and galleries through strategic investment, advice, advocacy, and skills development. They were seeking a contractor for the provision of research overview and support to understand the museum's strengths and weaknesses in collecting and using data about the Scottish museum sector. The successful contractor is DC Research Limited, and the total contract value is £8,000.
To see the original tender, please go to this link.
To see the award notice, please go to this link.
Contact:
Museums Galleries Scotland
Waverley Gate, 2-4 Waterloo Place
Edinburgh
EH1 3EG
UK
Contact person: Laura McDonald
Telephone: +44 1315504100
E-mail: LauraM@museumsgalleriesscotland.org.uk
NUTS: UKM75
Internet address(es)
Main address: http://www.museumsgalleriesscotland.org.uk
Address of the buyer profile: https://www.publiccontractsscotland.gov.uk/search/Search_AuthProfile.aspx?ID=AA23723
Successful contractor:
DC Research Ltd
4 Finch Close
Carlisle
CA1 2WB
UK
Telephone: +44 1228402320
NUTS: UKD1
The contractor is an SME: Yes