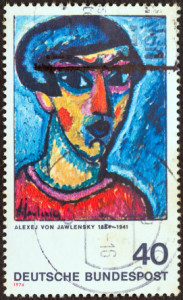 The Museum of Cultural History in Madgeburg, Germany, displays various local textiles and artefacts as well as featuring the main permanent exhibition entitled "Madgeburg - history of the city". They were seeking a contractor for the provision of art transportation.The successful contractor is Hasenkamp, and the total contract value is €253,022 (approx. £217,328).
To see the original tender, please go to this link.
To see the award notice, please go to this link.
Contact:
Landeshauptstadt Magdeburg, Der Oberbürgermeister
(Sitz) Katzensprung 2
39090
Magdeburg
Magdeburg, Kreisfreie Stadt (DEE03)
Deutschland (DE)
Kontaktstelle(n): Zentrale Vergabestelle
Telefon: +49 391-5402541
Fax: +49 391-5405323
E-Mail: vergabestelle@ra.magdeburg.de
Hauptadresse: http://www.magdeburg.de/Start/B%C3%BCrger-Stadt/Verwaltung-Service/Ausschreibungen
Successful contractor:
Hasenkamp
Berlin
DE300 Berlin
Germany
The contractor is an SME: no