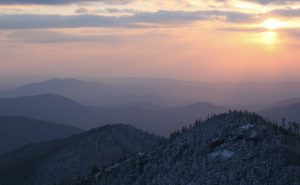 The Monongahela National Forest is a national forest located in the Allegheny Mountains of eastern West Virginia, USA. It protects over 921,000 acres of federally owned land within a 1,700,000 acres proclamation boundary that includes much of the Potomac Highlands Region and portions of 10 counties. The US Department of Agriculture, Forest Service have been seeking contractors to provide Cultural Resource Surveys. The successful contractors are Richard Grubb & Associates, Navarro & Wright Consulting Engineers, Markosky Engineering Group and Cultural Resource Analysts. The estimated contract value is $1,500,000.
AWARDS: US FOREST SERVICE: MONONGAHELA NATIONAL FOREST: Cultural Resource Surveys. Notice ID: 12343420R0006. Contract Opportunity Type: Award Notices (Original).
To see the original notice, go to the following link.
Each of these awards were given as separate notices, so to see the award notice, please go to the link next to each firm's name.
(1) Award Details
Richard Grubb & Associates Inc. To see the award go to this link.
259 Prospect Plains Road
Building D
Cranbury, New Jersey 08512
USA
+1 609 655 0692
(2) Award Details
Navarro & Wright Consulting Engineers Inc. To see the award go to this link.
151 Reno Avenue
New Cumberland, PA 17070
USA
+1 717-441-2216
(3) Award Details
Markosky Engineering Group Inc. To see the award go to this link.
3689 PA-711
Ligonier, PA 15658, USA
 +1 724 238 4138
(4) Award Details
Cultural Resources Analysts Inc. To see the award go to this link.
151 Walton Avenue
Lexington, KY 40508, USA
+1 859 252 4737
Contact:
USDA Forest Service
200 Sycamore Street
Elkins, WV 26241
USA
For the attention of Carrie L. Edwards
carrie.edwards@usda.gov
+1 3045 362 144