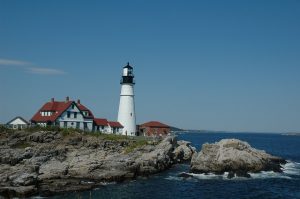 Maine, the northeasternmost U.S. state, is known for its rocky coastline, maritime history and nature areas like the granite and spruce islands of Acadia National Park. The State of Maine were seeking proposals for cultural tourism coordinating services including technical assistance and product, experiential and content development to broaden the awareness of Maine's arts, heritage and cultural tourism base. The successful contractor is Abbe J. Levin and the estimated contract value is $49,650.
AWARD: STATE OF MAINE Department of Economic and Community Development Office of Tourism: Arts, Heritage & Cultural Tourism Coordinator. RFP# 202010159
Awarded to Abbe J. Levin, Consultant Project value: $49,650.00.
To see the original notice, please go to the following link.
To see the full award, please go to the following link. Search using '202010159'
Contact:
State of Maine
Division of Procurement Services
Burton M. Cross Building
4th Floor
111 Sewall Street
9 State House Station
Augusta, ME 04333-0009
For the attention of: Micki Mullen
Micki.Mullen@maine.gov