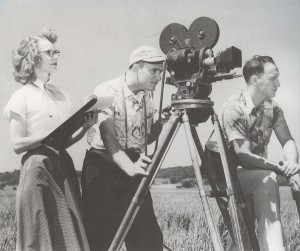 The Library of Congress is the nation's oldest federal cultural institution and serves as the research arm of Congress. It is also the largest library in the world, with over 158 million books, recordings, photographs, maps, films and video, sheet music, sound recordings, and manuscripts in its collections. They have been seeking a contractor to provide specialized digital image restoration services for a 1942 motion picture from the Library's historic film collection. The successful contractor is L'Immagine Ritrovata SRL. The estimated contract value is $52,613. 
AWARD: LIBRARY OF CONGRESS: Historic Motion Picture Restoration, Image. Notice ID: LSC20200054. Related Notice: 030ADV20Q0103. Contract Opportunity Type: Award Notice (Original).
To see the award notice, please go to this link.
Award Details
L'Immagine Ritrovata SRL
Via Riva di Reno, 72,
40122 Bologna BO
Italy
+39 051 552541
Contact:
Library of Congress
101 Independence Ave SE LA 325
Washington , DC 20540
USA
For the attention of: Gail MacFarquhar
gmac@loc.gov
+1 2027 070 724