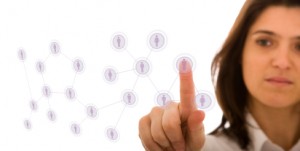 The Library of Congress is the nation's oldest federal cultural institution and serves as the research arm of Congress. It is also the largest library in the world, with over 158 million books, recordings, photographs, maps, films and video, sheet music, sound recordings, and manuscripts in its collections. The Library of Congress Strategic Plan provides a vision that all Americans are connected to the Library. The Strategic Plan's accompanying Digital Strategy outlines how the Library will utilize technology to achieve this vision. Now the Labs seeks an analysis of the affordances and barriers for users of experimental digital collections interfaces like those produced by Labs and other similar groups. The Labs group has been seeking a contractor to analyze the experiments, data, reports and outputs from their experiments published thus far and recommend and demonstrate possible next steps.  The successful contractor is Digirati Limited of Glasgow, United Kingdom, and the total contract value is $198,975.

LIBRARY OF CONGRESS: Experimental Access to Digital Collections and Data: Analyzing and Demonstrating Affordances at Scale. Notice ID 030ADV20Q285. Contract Opportunity Type:  Award
To see the original solicitation, please go to this link.
To see the contract award, please go to this link.
Successful contractor:
Digirati Limited
70 Pacific Quay
Glasgow G51 1DZ
United Kingdom

Contact:
Library of Congress
101 Independence Ave SE LA 325
Washington , DC 20540
USA
For the attention of: Jennifer Zwahlen
jzwa@loc.gov
+1 2027 070 925