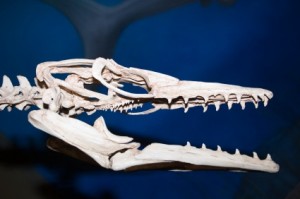 Jurassic National Monument, at the site of the Cleveland-Lloyd Dinosaur Quarry, well known for containing the densest concentration of Jurassic dinosaur fossils ever found, is a paleontological site located near Cleveland, Utah, in the San Rafael Swell, a part of the geological layers known as the Morrison Formation. The Bureau of Land Management, are seeking contractors to fabricate an exhibit diorama for the museum. The successful contractor is Pacific Studio Inc. The estimated contract value is $188,264.
AWARD: BUREAU OF LAND MANAGEMENT, UTAH STATE OFFICE: Museum exhibit base for the Jurassic National Monument located near Cleveland, UT. Notice ID: 140L5720Q0036. Contract Opportunity Type: Award Notice (Original).
To see the original notice, please go to the following link.
To see the full award, please go to the following link.
Award Details:
Pacific Studio Inc.
5311 Shilshole Ave NW
Seattle, WA 98107
USA
+1 206 783 5226
Contact:
BLM Price Field Office
Price, Utah 84501
USA
Jason San Juan
jsanjuan@blm.gov
+1 801 539 4119