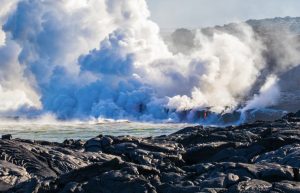 Hawai'i Volcanoes National Park protects some of the most unique geological, biological, and cultural landscapes in the world, extending from sea level to the summit of Mauna Loa at 13,677 feet, the park encompasses the summits of two of the world's most active volcanoes - Kīlauea and Mauna Loa.  The National Park Service, who care for the park have been seeking historic buildings contractors to work on phase 2 of the rehabilitation of the historic Ohi'a Wing for visitor use. The contract also includes exhibition fit-out. The successful contractor is Heartwood Pacific LLC and the total estimated value of the contract is $2,443,788.
To see the official contract award notice, please go to this link.
To see the summary of the original RFP, please go to this link.
Successful Contractor:
HEARTWOOD PACIFIC, LLC
15-2038 10th Ave
Keaau, HI 96749
USA
+1 808-327-6700
Base and All Options Value (Total Contract Value): $2,443,788
Contact:
National Park Service
12795 West Alameda Parkway
Lakewood, Colorado 80228
USA
for the attention of: Dane Johnson, Contracting Officer
+1 303 969 2398
dane_johnson@nps.gov
Image: Kamokuna Ocean Entry / Hawaii Volcanoes National Park / National Park Service