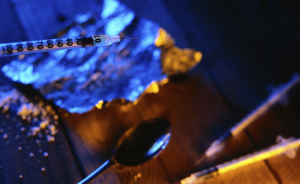 The DEA Museum opened to the public in 1999 as the only museum in the country dedicated to educating the American public on drug history. Its exhibits and programs trace the long history of drugs, drug abuse, and federal drug law enforcement in America. They were seeking a contractor to provide museum technician services for the museum. The successful contractor is Sandford Federal Inc. of Stafford, Virginia. The estimated contract value is $50,420.
AWARD: US DEPARTMENT OF JUSTICE, DRUG ENFORCEMENT ADMINISTRATION: Contract Museum Technician and museum exhibit support services. Notice ID: 15DDHQ20Q00000193. Contract Opportunity Type: Award Notice (Original).
To see the original notice, please go to the following link.
To see the full award, please go to the following link.
Award Details:
Sandford Federal Inc.
Corporate Drive 800, Suite 301
Stafford, VA 22554
USA
Contact:
Alycia Spears
alycia.spears@usdoj.gov
US Department of Justice
8701 Morrissette Drive
Springfield, Virginia 22152
USA