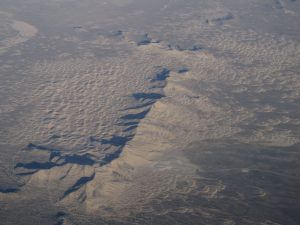 The Bureau of Land Management's mission is to sustain the health, diversity, and productivity of public lands for the use and enjoyment of present and future generations. The Utah State Office has been seeking contractors to construct a new Visitor Center at the BLM Little Sahara Recreation Area located in Juab County, Utah (pictured). The successful contractor is GLOBAL ENGINEERING SERVICES INC., and the total contract value is $1,976,533 (approx. £1,399,086).
To see the original tender, please go to this link.
To see the award notice, please go to this link.
Contact:
Bureau of Land Management
440 West 200 South, Suite 500
Salt Lake City, UT 84101
USA
For the attention of: Leslie Gunn
lgunn@blm.gov
Successful contractor:
GLOBAL ENGINEERING SERVICES INC.
Midvale, UT 84047-3503
USA
Image: Wikimedia Commons