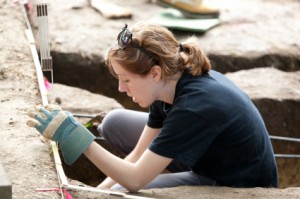 The Bureau of Land Management's mission is to sustain the health, diversity, and productivity of public lands for the use and enjoyment of present and future generations. The BLM's Lewistown Field Office has been seeking a contractor to undertake a Class III Cultural Inventory of approximately 3,600 acres of public, state and private lands located in northern Petroleum County in central Montana, north of Winnett. The successful contractor is Kuntz Field Research Archaeology. The estimated contract value is $34,200. 
AWARD: BUREAU OF LAND MANAGEMENT Tin Can Class III Cultural Resource Inventory. Notice ID: 140L3120Q0011.
To see the prior notice, go to the following link.
To see the full award, go to the following link.
Award Details:
Kuntz Field Research Archaeology
229 Alderson Avenue
Billings, MT 59101
USA
+1 406 861 0264
archaeopat@bresnan.net
Contact:
Bureau of Land Management
Central Montana District
920 E Main Street
Lewiston, MT 59457
USA
For the attention of: Gina Merwin
gmerwin@blm.gov