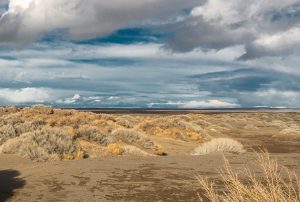 The Bureau of Land Management in Nevada works to ensure that all previously recorded cultural resources and cultural resource inventories are properly archived. They were seeking a contractor to work in their offices in Carson City, Nevada to undertake a targeted clean-up of their data files including verifying and correcting GIS data, scanning archaeological site forms, produce final records and digitize missing data and produce maps. The successful contractor is G2 Archaeology. The estimated contract value is $76,340.
AWARD: BUREAU OF LAND MANAGEMENT: CULTURAL RESOURCE GEOSPATIAL INFORMATION CORRECTION and ARCHIVING for BLM CARSON CITY DISTRICT OFFICE: Notice ID: 140L3920Q0099. Contract Opportunity Type: Award Notice (Original).
To see the original notice, please go to the following link.
To see the full award, please go to the following link.
Award Details:
G2 Archaeology
450 Marsh Avenue, Suite 2
Reno, NV 89509
USA
+1 775 420 5030
Contact:
Bureau of Land Management
1340 Financial Blvd
Reno, Nevada 89502
USA
for the attention of: Marian Rodriquez
mrodrigu@blm.gov