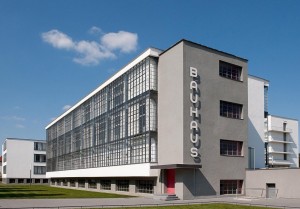 The Bauhaus Dessau Foundation (Stiftung Bauhaus Dessau) has been seeking a contractor for the curatorial reorientation and cultural mediation of selected Bauhaus buildings.
The successful contractor is Holzer Kobler Architekturen GmbH, and the total contract value is €461,889.18 (approx. £415,218).
To see the original tender, please go to this link.
Contact:
Stiftung Bauhaus Dessau (Stiftung Öffentlichen Rechts)
Gropiusallee 38
Dessau-Roßlau
06846
Germany
Contact person: Herr Dr. Werner Möller
Telephone: +49 340-6508224
E-mail: moeller@bauhaus-dessau.de
Fax: +49 340-6508226
NUTS code: DEE01
Internet address(es):
Main address: https://www.bauhaus-dessau.de/de/index.html
Successful contractor:
Holzer Kobler Architekturen GmbH
CHE-111.740.633 MWST
Ankerstrasse 3
Zürich 4
8004
Switzerland
Telephone: +41 44-240-52-00
E-mail: mail@holzerkobler.ch
Fax: +41 44-240-52-02
NUTS code: CH
The contractor is an SME: no