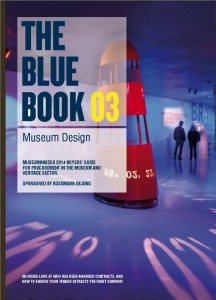 Procurement managers in museums, heritage organisations and visitor attractions can access MuseumINSIDER for free. Our archive of over seven years worth of tenders, tender awards, featured articles and related content are all available for instant access and analysis.
We publish information exclusively for procurement managers, too.
Our series of Blue Books provide an in-depth look at five key sectors of our industry -- AV, Multimedia, Interactives and Audio Guides, Exhibition Fit-Out and Showcases, Museum Design, Museum Storage, and Business and Strategic Planning and Project Management.   Each volume includes tips on how best to purchase these services, portfolios of key suppliers, and an invaluable list of who won what tenders in the past two years.  The tender awards also include the contact names of the procurement managers at the relevant institutions, making direct content with your colleagues even easier.
These volumes are downloadable free of charge, once you become a registered procurement manager subscriber.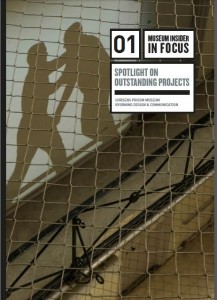 We have just published the first in a series of e-magazines on outstanding European projects, which we call IN FOCUS.  You can download issue one here.
Procurement managers also have access to a secure part of the site available only to them, which contains an interactive Forum.  Here, managers can trade ideas, ask questions and discuss topics of mutual interest with their colleagues at museums and heritage organisations across the UK and Ireland.  This community of best practice should be a useful resource for professionals across the sector.
The MuseumINSIDER Interactive Directory is also a valuable resource...with suppliers from across the UK, Ireland and Europe featured.  Using an interactive map, and drop-down menus, finding a supplier has never been easier.
Contact us!
If you are a procurement manager working in the museum and heritage sector in the UK, Ireland or Europe and you'd like free access to MuseumINSIDER, please fill out the contact form below.  We'll be in touch shortly to help you set up your subscription.