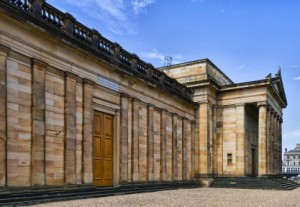 Advocacy Group Looking for Part-time Administrator
The National Museum Director's Conference represents the leaders of the UK's national collections and major regional museums. It exists to represent the interests of these collections to government and other stakeholders and provides its membership with a valuable forum for discussion and an opportunity to share information and work collaboratively.
The NMDC staff team is currently based at the Victoria & Albert Museum, and are due to transfer to the Natural History Museum in the spring of 2009.  The team handles the day to day business of the Conference. They are looking for a candidate to provide effective administrative support in managing NMDC meetings, projects, campaigns and working groups, which will involve being in regular contact with staff from across the UK's national museums and related organisations.
The successful candidate will have experience in a similar administrative role including organising meetings and events and managing electronic diaries and contact databases. Knowledge of and interest in museums and cultural sector issues would be an advantage.
Salary: £19,376-23,289 pro rata
Location: London
Deadline: 30 January, 2009
For more information, go to: http://www.nationalmuseumjobs.org.uk/job/715