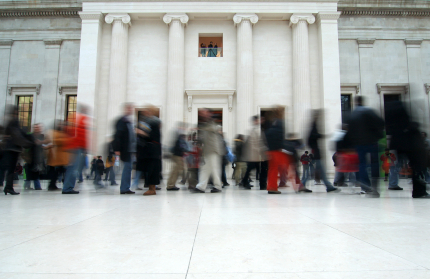 The British Museum is a museum of human history and culture situated in London. Its collections, which number more than seven million objects, are amongst the largest and most comprehensive in the world and originate from all continents, illustrating and documenting the story of human culture from its beginning to the present.  The Museum is now seeking an International Touring Exhibitions Manager, who will assist in the development of special exhibitions that will travel outside the UK and produce income for the Museum.
Salary: £36,356 pa
Fixed-term for 4 years
The International Touring Exhibitions Team sits within the Commercial Department of the Museum. The International Touring Exhibitions Manager will assist the Head of Commercial in developing the Museum'
s Touring exhibition programme and other income generating activities.
The successful candidate will need to adopt a commercial approach to analysing the potential benefits of any given project and be capable of co-ordinating the implementation of approved projects. In the case of exhibitions, implementation will involve marketing the exhibition to potential venues, negotiating agreements and overseeing the successful delivery of the exhibition to the venue. Experience of sales/marketing, relationship management and project management would all be valuable.  The post holder will also need to be able to work well as part of a team.
The successful candidate will need to be capable of representing the Museum in its dealings with a variety of partners from different cultural backgrounds. A sense of diplomacy is therefore very important. International travel is a necessary part of the role.
Experience of the museum sector and international exhibitions is not essential (applications from candidates with a private sector background are welcomed), although a demonstrable desire to work within the museum sector is.
For further information or a full application pack, please visit www.britishmuseum.org/jobs or email bm@peoplemedia.co.uk quoting reference 76447.
Closing date: 23 July 2009.