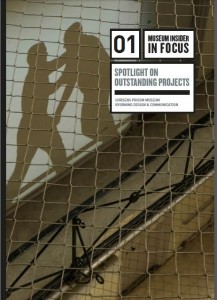 This month we're launching a new electronic publication called Museum Insider IN FOCUS.  Each issue will spotlight one outstanding recent project in Europe.  The first is devoted to the Horsens Prison Museum in Denmark, designed by Kvorning Design and Communication of Copenhagen. 
This issue includes interviews with the lead designer and client, focusing on the journey from project aims through to concept and detailed design.  We also profile many of the key subcontractors who worked on the project - the lighting designers, AV and interactive contractors and the rest of the project team.  In this way, our readers obtain a good, in-depth understanding of the resources and people needed to conceptualise and realise an outstanding creative project.
Do download your free copy below, and do share it with your friends and colleagues.  Just fill out the form below.