Join our growing group of subscribers and get a step ahead of your competitors.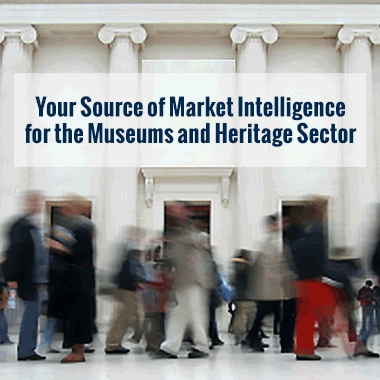 Leave us a message through the form and we'll contact you with the details to access premium content.
Subscription Plans
Contact us to request a free trial of the premium content
and a member of our team will contact you and setup your account.
14,400 tenders and counting!
Frequently Asked Questions
[xa_acc style="xa-blue" ][xa_slide title="Why Subscribe?" icon="asterisk"]
Our password-protected market intelligence database is the most comprehensive in the UK, with tenders and upcoming projects from the UK and Ireland's museum and heritage institutions added every day. 
A subscription is required to view the premium content on this site, which includes over 13,500 tenders and new business opportunities in the museum and heritage sector -- over £1.5 billion in 2016 alone!
Every entry is tagged for the appropriate industry group -- exhibition design, AV and multimedia, exhibition fit-out, showcases, storage, signage, project management consultants, etc -- to allow you to easily identify key leads and targets from the mass of documentation available.
We also publish featured articles on forthcoming museum and heritage projects, complete with contact details of the client and major contractors appointed so far.  So you can start selling to these prospects before they go out to tender.
Subscribers also have access to our unique "Project Tracker." It lets you see, at a glance, the full picture on dozens of new museum and heritage projects across the United Kingdom. 
Important information on your competitors is available on MuseumINSIDER, where we publish tender awards and in most cases, the prices being charged by your competitors.
The site is a valuable source of subcontracting leads, as well.
[/xa_slide][xa_slide title="What is Market Intelligence?" icon="asterisk"]
Market intelligence is the information relevant to your company's market, and in our case, that is the museums and heritage sector.
Market intelligence is gathered specifically for the purpose of helping you make accurate and confident decisions when developing plans to grow your business. That can be by:
Having current clients use you more
Getting non-users to use your services
Gaining your competitor's customers
Identifying new opportunities for your services
MuseumINSIDER gives you the tools to do all of these.
[/xa_slide][xa_slide title="How often is information updated?" icon="asterisk"]
Our research team update the site every working day, and publish content as it comes in.
[/xa_slide][xa_slide title="Where do you get your information from?" icon="asterisk"]
Our tender information is researched, sub-edited and aggregated from a number of public sources as well as from tenders that are sent to us directly from institutions.  Our featured articles and other data are researched and written by us.  We don't use third-party news feeds.
[/xa_slide][xa_slide title="How do the email alerts work?" icon="asterisk"]
When we set up your subscription, we discuss with you which subject areas are of most interest to you.  We then set up email alert filters for your special requirements.  Each time we publish content on the site that is tagged with your interest area, you will receive an email alert.  In this way, your in-box won't get clogged with information that is not of interest to you.
[/xa_slide][xa_slide title="What is the range of budget size that you publish?" icon="asterisk"]
We publish tenders with contract values as low as £500 and as high as £80 million, and everything in between.  There is no cut-off budget threshold for publication. 
[/xa_slide][xa_slide title="What geographical areas do you cover?" icon="asterisk"]
Our core content covers the United Kingdom and the Republic of Ireland.  We now include European tenders, too.
[/xa_slide][xa_slide title="Do you have a free trial period?" icon="asterisk"]
Not exactly.  During a pre-arranged sales call, our sales team can provide you with a temporary password and show you the premium content behind the pay barrier, as well as let you explore the site.  In this way you will be able to determine if the content meets your specific requirements.  However, we do not give a month's free trial, as some sites do.
[/xa_slide][xa_slide title="How many users can my company have per subscription?" icon="asterisk"]
Usually we have one or two users from the same company using one subscription.  If your requirements differ, please discuss this with our sales team.
[/xa_slide][xa_slide title="What payment methods do you accept?" icon="asterisk"]
Mastercard, Visa, Visa debit, and bank transfers are all acceptable methods of payment. 
[/xa_slide][xa_slide title="Is VAT payable on my subscription?" icon="asterisk"]
All subscribers based in the United Kingdom will have UK VAT at 20% added to their subscription invoice.  European companies outside the United Kingdom with a valid local VAT number do not pay 20% VAT on their subscriptions.  Non-European subscribers do not pay VAT.
[/xa_slide][/xa_acc]
Features
[justified_image_grid link="file" ids="42961,42962,42963,42964,42965,42966"]