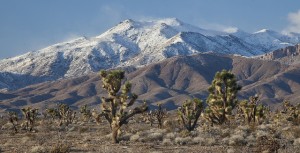 The Beaver Dam Wash Conservation Area is located in Washington County, in southwestern Utah.  The Bureau of Land Management are now seeking a contractor to design and build 30 outdoor interpretive panels that will be placed in layby areas for visitors throughout the conservation area.
Interpretive Panels Design and Build
The purpose of this contract is to provide the Bureau of Land Management (BLM) with interpretive panel design
and production services for various sites within the Beaver Dam Wash National Conservation Area (NCA). This will
include one (1) unique layout for orientation to the NCA that will be duplicated on eleven (11) interpretive panels;
only the map would vary on these 11 interpretive panels. It will also include an additional nineteen (19) unique
layouts for 19 interpretive panels. A total of thirty (30) interpretive panels will be fabricated and delivered to BLM.
The solicitation number is 140L5718R0009 and is issued as a request for proposal (RFP). The solicitation document and incorporated provisions and clauses are those in effect through Federal Acquisition Circular 2005-99. The associated North American Industrial Classification System (NAICS) code for this procurement is 541430 with a small business size standard of $7.5M. This requirement is a Small Business set-aside and only qualified offerors may submit proposals. Work shall be completed within six months. Anticipated start date is February 1, 2019. The Government intends to make an award to the responsible offer whose quote represents the best value to the Government using the trade-off process.
To obtain the attachments and details for this project, contractors shall search under 140L5718R0009 at www.fedconnect.net. Bidders shall periodically check for amendments and other changes to the documents. This service is provided for convenience only and does not serve as a guaranteed notification.
Proposals are due by: 1:00 P.M. Mountain Time on 2 August 2018 to jsneddon@blm.gov, cc: lgunn@blm.gov. Electronic offers required.
Contact:
Leslie Gunn
Bureau of Land Management, State of Utah
STATE OFC ADM SVCS BR(UT952)
440 WEST 200 SOUTH, SUITE 500
SALT LAKE CITY
Utah  84101