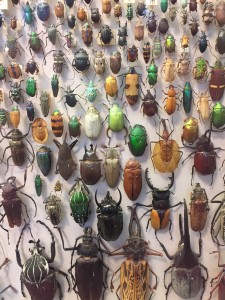 The Office of Public works in the Irish Republic has responsibility for the day-to-day running of all National Monuments and National Historic Properties. They are currently seeking a contractor to undertake a measured topographic and building survey for the Natural History Museum in Dublin. The estimated contract value is unspecified.
Measured Topographic and Building Survey for Natural History Museum
The Commissioner of Public Works wish to invite tenders for the supply of Geomatic Survey Services; Measured Topographic and Building Surveys of The Natural History Museum, Dublin 2. A geomatic survey of the building, both internal and external, will form the basis for the development of drawings connected with the planned conservation and new works to the building. The surveyor shall complete the works and submit the surveys within 8 weeks of the contract being awarded. Tenderer is to submit a programme with their tender proposal.
Interested contractors wishing to obtain documents and to bid on this opportunity should express interest.
Deadline for submission of completed tenders: 20 July 2018 at 12:00 (Irish time)
Contact:
Office of Public Works (OPW)
Jonathan Swift Street
Co. Meath, C15 NX36
Trim
Ireland
For the attention of: Mark  McDonnell
Website: http://www.opw.ie